Your Problem
Have you been spending a lot of time and money on a website that's just taking up space online and not getting seen or delivering the results you need?
Unfortunately, someone probably just built your website and didn't do any search engine optimization to help the scrapers for Google or Bing or other search engines find your site.
Off Osborn can easily pinpoint exactly what was neglected and what needs to be changed.
It's simple. Optimizing your website starts with looking at where your site falls short.
We identify why Google and Bing have determined that your website is inferior to your competition websites, and why they will not show it in relevant search results.
Our Solution
Off Osborn's team of professional website optimizers will develop and execute a plan to get your website seen online and keep your website at the top once we get it there. We want you to get the community recognition online that you deserve.
Deliverables On Your Site
Optimize title tags, headers, meta descriptions, keyword density, and site metadata
Create blog content to keep your site looking fresh
Optimize image and video sizes for devices
Improve internal linking
Implement a CDN with fast-loading right-sized source files
Increase site load time speeds to make your site super-fast
Implement relevant schemas
Additional Deliverables
Create and update your local business listings
Build powerful, authoritative backlinks from relevant blogs
Audit and reject toxic backlinks
Use Google Search Console to identify and fix indexation issues
Syndicate content for further reach online
The Bottom Line
We will diagnose and solve your website visibility problems so that you don't have to.
And you will get to reap the benefits and results from our amazing SEO work.
Our Track Record
Off Osborn has a history of achieving amazing SEO results for small but mighty businesses like yours. Check out some of our case studies to see our results:
Alcohol Server Training
We got an alcohol serving training client's website seen online and drove up his business by improving his Google rankings.
Aquatic Events
We drove more people to our client's website by ranking higher for keywords, generating more business opportunities.
Art Services
We helped our client secure more art service business in the greater Houston area by ranking him at the top for relevant keywords on Google.
Fitness Gym
We improved the local search rankings for a gym in Sherman, California to help them acquire more clients.
Landscaping Company
We helped a landscaping company in South Florida get more clients by improving its Google rankings.
Medical Practice
We helped a medical practice specializing in DOT physicals get more business by ranking higher for relevant keywords.
Mexican Restaurant
We drove more diners to a Mexican restaurant in Honolulu, Hawaii by ranking them higher in local searches and improving their visibility online.
Paper Tubes Manufacturer
We increased inquiries for our client's paper tubing products by ranking higher for various paper tubing products.
Trailer Sales
We increased sales prospects for a trailer dealer in Arkansas by ranking higher for trailer-related keywords.
Warehousing
We increased the visibility of our client's website in the warehousing and transportation niche in New Jersey, increasing their leads.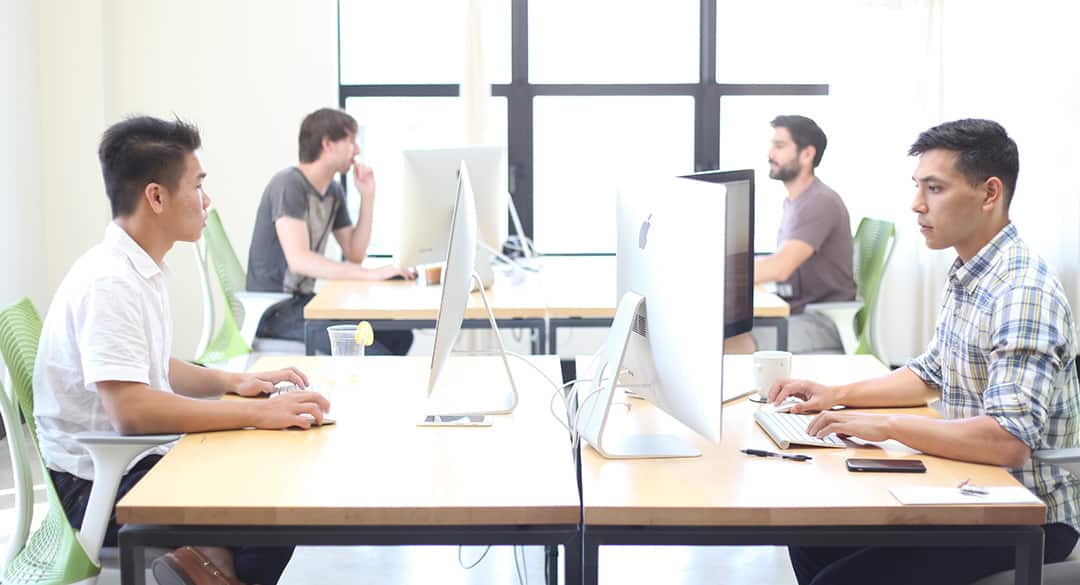 Our Commitment To You
Because we have a solid track record of experience delivering results for clients like you, we will have measurable results for you to see in our Client Portal within 6 months of hiring our services, or you will be getting money back from us.
Frequently Asked Questions
When does work begin on my account?
Work on your account begins shortly after the purchase of the service, typically within 1-2 business days after receipt of payment. The initial work on the account will include the setup phase and first round of optimizations.
Can I track the specific optimizations being done on my account?
Yes. At Off Osborn, we value transparency, so our team will provide you with a full work summary report every month so you can see exactly what has been done on the account, via our Client Portal.
Do I need to pay both setup and month one's service fees together?
Yes. Both the setup fee and the first month's service fee are charged on the same day when purchasing the service.
What metrics will I be able to access for my account?
Reporting for rankings, analytics, and a work summary will be provided to you every month to check progress. Our innovative Client Dashboard is available 24/7 and offers up-to-the-moment campaign metrics and reporting. If you need any type of other data, you can simply request it from your Off Osborn representative and we will be happy to supply it for you.
What would happen if I cancel?
If you choose to cancel any website optimization and SEO services from Off Osborn, the work will not stop right away. As our client, you will receive what is owed, and what you paid for in that billing cycle. Once the billing cycle ends, work will stop and your company's information will be removed from our Client Portal and other software tools.
Are issues flagged on my Monthly Report being fixed by the Off Osborn team?
If you are seeing issues on the SEO report, these are things that our SEO department already knows about and has flagged so that they can be addressed. These issues are usually taken care of during optimizations, however, given time allocations and other SEO factors that the SEO team has to take into consideration, it may take some time for our team to find and fix all of those issues. If there are any issues that our team cannot resolve (content expansion for example), then a representative from our SEO team will reach out to you to find a strategy to resolve these issues.
How long does it take to start ranking for keywords?
Every campaign is different, and some keywords have more search volume than others, meaning that some keywords are more competitive and harder to rank for. Typically, it takes anywhere from 3-6 months to start seeing significant ranking improvements for competitive keywords. Your progress toward ranking for the keywords that you wish to rank for will be tracked and reported in your Monthly Report and in your Client Portal.
How do I know which plan is best for me?
Our SEO campaigns are built on different tiers based on the website's page size. For example, if a website has 1 to 10 pages, they should be in the Bronze Plan. If the website has 11 to 20 pages, they should be in the Silver Plan. If the website has 21 to 30 pages, they should be in the Gold Plan. If the website has 31+ pages, they should be in the Platinum Plan.
Additionally, if your website roadmap strategy requires implementations of page speed optimizations, image compression, schemas, or target keywords, you will need to purchase a plan that includes these implementations, in order to receive them.
Of course, you are free to sign up a 30+ page website for the Bronze Plan if you want, but doing so will limit the performance and speed to rank for keywords. Therefore, we recommend sticking to our tiered structure for the best results for your clients.
Download Our SEO Strategies Whitepaper
Have A Problem For Us?
Contact Off Osborn
At Off Osborn, we love working with action-takers! Contact our team of experts and let's take a look at how we can partner with you to power up your website!